William R. - Congratulations to my students entering Harvard and Yale Sept. 2019!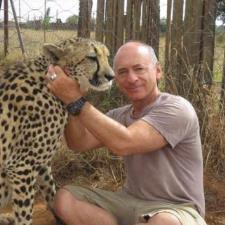 $130 / hr
Tarzana, CA
30 miles Travel Radius

In-person + Online
DECEMBER 2019: CONGRATULATIONS TO AMELIA AND ALEX ON EARLY ACCEPTANCE TO HARVARD AND DUKE! MY WRITING STUDENT CELINE WAS SELECTED AS "NOTABLE AND QUOTABLE" IN THE WALL STREET JOURNAL! JANUARY 2020: I RANKED AMONG THE VERY TOP TUTORS ON WYZANT NATIONWIDE FOR 2019. TO BE EXACT: MY PERCENTILE RANKING WAS 99.87 %!!

SPRING 2019: 1500 FIVE STAR REVIEWS! CONGRATULATIONS NICOLE ON ACCEPTANCE AT YALE; ALICE AT HARVARD, CHRISTINE AT COLUMBIA!

2018: Congratulations Tryggvi for front page sto...
Reviews
Reviewed some of the basic points related to AP European History. Went through practice exam questions and tutor was able to explain responses in great depth highlighting the key events. William also explained and reviewed the areas I need to improve in. Overall a very knowledgeable tutor and I look forward to continuing lessons and improving in my AP European History!
- Asok K. from Fort Lauderdale, FL
My daughter took the first writing / history session with William tonight. William is very patient and he took time to find out what she likes to learn and showed her some excellent pictures, videos, painting and poems related to her interests and learning. William is very knowledgeable and knows what he is doing. My daughter really enjoyed her first session with William. She is very looking forward to continuing more sessions with William!! ?? ??
- JC J. from Los Angeles, CA
William made European history fun and interesting for my daughter. He knows his history and shares it so students can understand it. Not just dates and events; comprehensive study on European history and history in general.
- Nara A. from La Canada Flintridge, CA
Wonderful first lesson with my daughter. Had her looking at new ways to brainstorm for her college essay. Gave her great insight on the application process. Glad we found him.
- Yvette O. from Hialeah, FL
She just loves her lessons with William. She can't stop talking about the topics/stories they cover. We are so happy she's found someone engaging and so knowledgeable. THank you!
- Meta M. from Woodinville, WA
William knows the right questions to ask to help my daughter see how to approach different questions on the SAT. By using this strategy she learns for herself how to better read, interpret and ultimately answer the questions independently. He is improving not only her test scores but her reading skills!
- Jennifer G. from Malibu, CA
My daughter likes William's SAT Reading lessons. William's teaching style is very helpful for my kid. He explains the complicated concept in a straightforward way. My daughter is able to find the hidden message under his guidance.
- Joe M. from Ann Arbor, MI
He's great and teaches me how to meaningfully understand and understand the subject matter. He works at a good pace and challenges me repeatedly. Super interesting!
- G B. from Salt Lake City, UT
William not only has the knowledge but also has the ability to explain European history to my son in logical sequences, organized by themes, with connection to present world. Understanding the big pictures helps my son to remember the names and details, not just fragments of information. Like my sons says, "Now it all makes sense to me!"
- Cathy H. from North Sioux City, SD
William has been helping my son with general essay writing. He has helped so much in just two lessons. William follows up with me on the content of the lesson, which I really appreciate. I would most definitely recommend him to anyone looking to improve their writing skills.
- Ilana R. from Saddle River, NJ
After my last session, I turned to my dad and could not stop talking about how much William had helped me. Before these tutoring sessions, I had solid ideas about what I wanted to write about in my UC insight questions, but whenever I began writing, I was stuck. William helped me come up with outlines and polished the finished essays. His advice is extremely helpful; He's blunt and knows what he's talking about. He won't beat around the bush if a paragraph needs to be cut entirely. Since he has tutored hundreds of other people, he speaks from experience when criticizing. When I showed him my USC supplemental, I thought that all that needed to be fixed was flow, but after 10 minutes with him, it was noticeably stronger. I feel confident in my essays now and I'm waiting anxiously for March!
- Jennifer C. from West Hills, CA
William is an intelligent and compassionate teacher with such an incredible life experience. His teaching is mind-blowing! I would rate him 7 star if there is a choice. Thank you thank you, William!!!!!!!
- May D. from Richmond, VA
Excellent tutor i would highly recomend him for all subject!! He is patient and knows what hes talking about. He will defintely help you raise your grade in multiple subjects.
- Shonney T. from Valley Village, CA
We are very happy with our tutor. My son was struggling with English in school and now he is in college and he has got all "A"s in his English classes. Thanks to William!
- Tanya K. from Studio City, CA
William has mastered AP Euro. I highly recommend him to anyone who is taking this course. I only wish my we had started with him earlier in the year. Even though we started late his advice had been invaluable and will surely reflect in her ultimate grade.
- Lily G. from Los Angeles, CA
William was had excellent ideas and was very helpful organizing a plan for an important research project and forming a thesis for high school Sophomore, would highly recommend
- Jill L. from San Marino, CA
Before I met with him, my college essays were bland and lacked focus. However, after only three sessions with him, I am confident to finally submit my essays to college, because they are visibly improved and interesting.
- Dani D. from Santa Clarita, CA
William is an excellent tutor! He's great at college counseling and helped my son get great ACT scores in Reading and English. I highly recommend his services.
- Nnogo O. from Marina Del Rey, CA
William is able to communicate the key concepts of AP European History and AP US History to my teenage son in a conversational tone that captivated him. Our son got a 5 on the AP European History exam after 2 months with William. (US history is for 2017)
- Nicholas G. from La Canada Flintridge, CA
William did excellent job is tutoring the SAT class. He is a top notch teacher who knows the stuff very well and be able to articulate as well
- Shirley Y. from Whippany, NJ
Search More Tutors in the SMC Area